We are always keen to create a pipeline of next-generation talent into Finsbury, and so offer graduate opportunities in many functions, such as financial, engineering and operations.
Group-wide graduate programmes
Since 2018, we've worked with MDS, a specialist provider of graduate schemes and training for the food industry and its supply chain. To find suitable graduates, MDS advertises nationwide, using careers fairs and university events, recruiting from all degree disciplines. At Finsbury, we've now created placements for a number of graduates in different roles and functions, initially in the Cake Division but now Group-wide. Each graduate completes four six-month placements at four different Group companies, working towards a CMI-accredited L5 leadership qualification.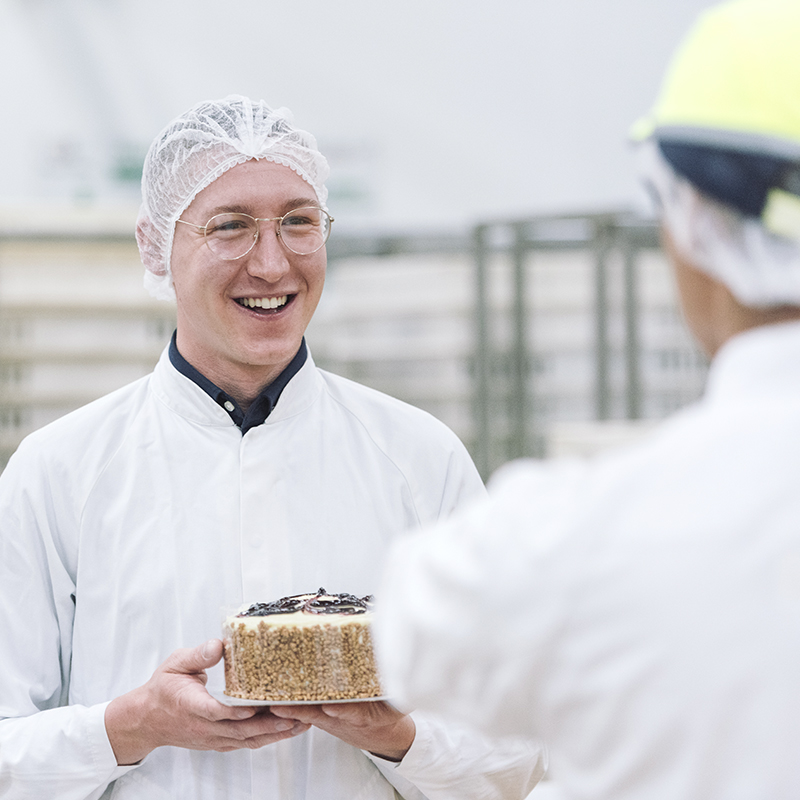 I completed an MDS graduate secondment at Finsbury working on a project to develop continuous improvement. It enabled me to work with different teams and gain a good understanding of the business which led me to join Finsbury in a permanent role working on continuous improvement and sustainability initiatives. Finsbury has invested in my development and provided me with great opportunities for career progression.

John Gonzales

Operating Brilliance Programme Co-ordinator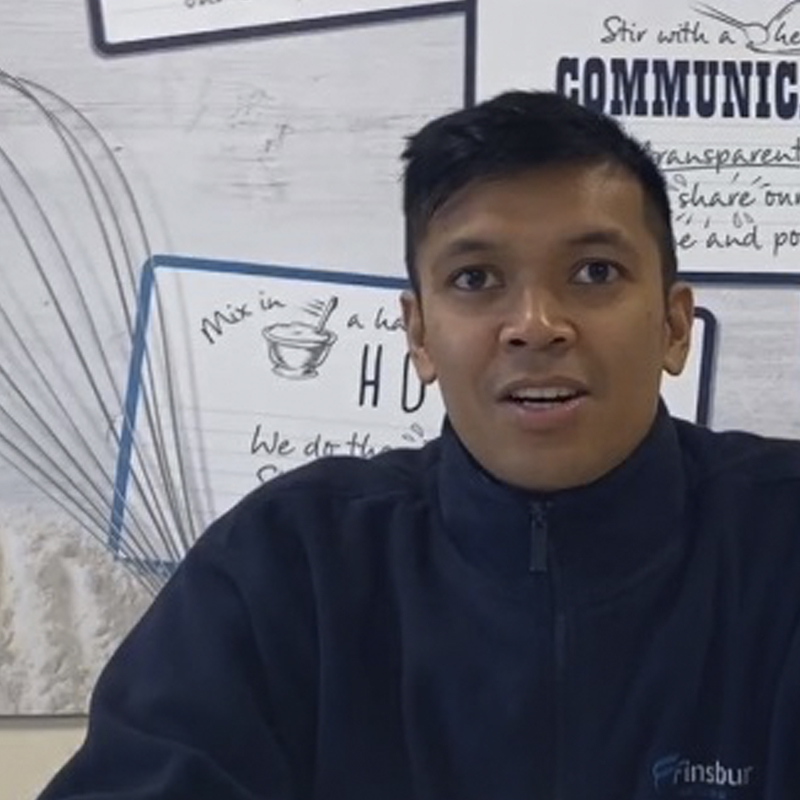 Finance Graduate Programme
We launched our Finance Graduate Programme in 2017, and have recruited an intake each year since. The three-year programme offers rotations in areas across the business, such as Operations Finance, Commercial Finance and Financial Control, rotating through our businesses in different parts of the UK. We recruit graduates with a 2:1 degree or higher, from all degree disciplines, looking for people who are numerate, with an interest in finance and the FMCG sector. We support our graduates as they work towards their CIMA qualification, allowing them time to study, and covering study costs.
Finsbury has given me the opportunity to rotate each year, and I have worked in three different finance roles in three different businesses, giving me a broad understanding of the finance function within the group.

Christian Nicholson

3rd-year Finance graduate