Finsbury Crowned Licensed Celebration Cake Champions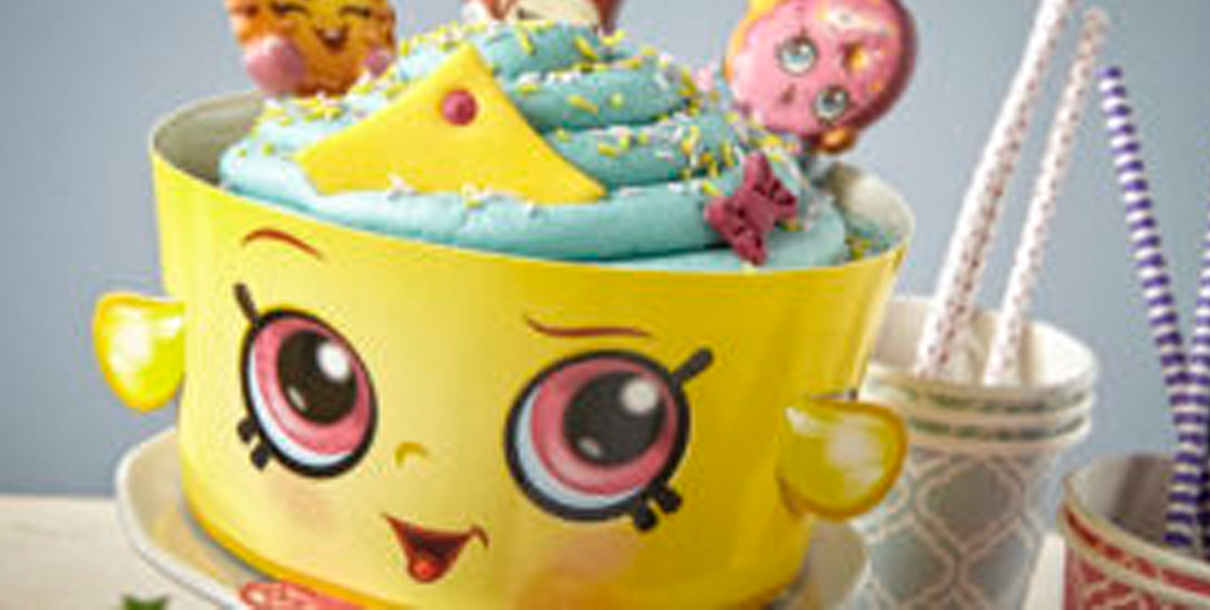 Finsbury Food Group has been recognised for its category leading licensed celebration cakes at the recent LIMA International Licensing awards, taking home the prize for Best Licensed Food Product.
Finsbury Food Group has long been known for its expertise in creating licensed cakes, working with a wide range of partners to produce cakes that represent popular films and TV shows. It has now been recognised by the licensing industry, beating off competition from food producers from across the world to receive the award for its Shopkins Cupcake Queen Cake.
Shopkins is one of the fastest growing girl's properties in the cake market as Finsbury has been able to recreate the popularity and collectability of the brand in edible form. The Shopkins cakes have been so well received that the business has extended out the range to include traybakes, cake slices, a large cupcake platter and the most recently launched mini cupcakes.
Natalie Nairn, Brand Manager at Finsbury Food Group said: "We're delighted to receive this award in recognition of the hard work and commitment we put into creating some of the best licensed cakes on the market. Within our business we have some of the most creative experts in the industry that are able to take the look and feel of a brand and perfectly recreate it in a cake that we know consumers will love.
"Our Shopkins cake really stands out for a number of reasons, its cupcake design plays into the current trend and popularity of cupcakes and the bright decorations means it will stand out at any celebration. We pride ourselves on keeping our finger on the pulse around the big film and TV releases and ensuring that our full range of high-quality licensed cakes includes something for everyone."
The LIMA awards recognise global licensors, licensees, agents, and retailers whose licensed programs and products achieved tremendous success in 2016. This year's awards received a record 461 submissions, which were narrowed down to a final 126 nominees.
Finsbury Food Group has also been recognised elsewhere for its expertise in producing beautiful cakes. In the 2016 Baking Industry Awards it took home the award for Celebration Cake Business of the Year.